About Us

Student Leaders


We're very proud of our excellent team of dedicated professionals who work for Faust. They bring a wealth of experience to each workshop benefiting all involved.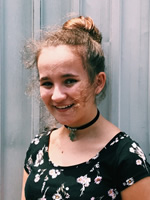 Poppy Conway – Student Leader
Poppy is 17 years old and is currently in Year 13 at South Island School. Poppy has loved drama ever since her first school show, when she was 6. Drama has been such an important part of her life, and is excited to share her love and passion with the students she will be teaching. Poppy has been doing Faust since 2012 and is lucky enough to have performed in 7 Faust productions including The Lion the Witch and the Wardrobe, The Jungle Book, King Lear and most recently A Midsummers Night's Dream. She was also lucky enough to perform in a professional production of Annie which came to Hong Kong in 2012. She has also performed in a long list of school productions and is also an avid dancer. She is really looking forward to working with Faust, and is excited to see what this year holds for her.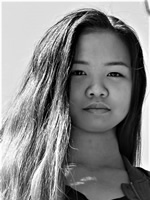 Poppy Brian-Boys – Student Leader
Poppy Brian-Boys is currently studying at South Island School. She has been a member of Faust since she was 6 years old and has enjoyed it ever since. She has been performing all her life and recently played one of the lead roles in Lord of The Flies. She has studied Drama at IGCSE level and is now studying higher level Theatre. Poppy enjoys every aspect of performing and hopes to share and encourage all faust students.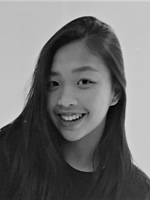 Sammi Choi – Student Leader
Sammi Choi is a High School Drama scholarship student in Renaissance College Hong Kong. She has performed in many productions and is also familiar with the workings of backstage management, and has experience in teaching young children Drama. Ever since she was little, she has been captivated by theatre and is very excited to be working with the amazing children here in Faust! Sammi has assisted in the direction of Guided By The Stars and The Tempest over the last 2 years working at Faust.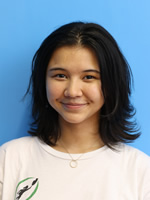 Audrey Corno – Student Leader
Audrey is starting her second year as a student leader and is, as always, really excited to be working with the kids. She absolutely loves the performing arts, drama and dance especially, and hopes to bring that passion with her in the studio. She has been participating in numerous in-school productions and found theatre to be an excellent confidence-building activity. She has a particular interest in lighting and the visual aspects of a theatre performance. Audrey is looking forward to a wonderful term at Faust and to gain such valuable experience as a performer.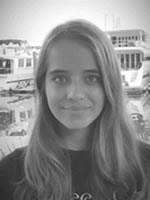 Anastacia Van Gaver – Student Leader
Anastasia is Sixteen years old and is currently in Year 12 in DBIS. She has joined Faust in January 2017 and has a huge passion for theatre since then. She has been in two Faust shows and other performances that she participated in at school. She is very excited to be able to share her passion to other children.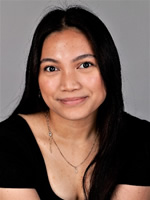 Lauren Nellas – Student Leader
Lauren is currently a university student at Hong Kong Adventist College studying Psychology. Lauren has a passion for the Arts and has studied Art all throughout years in high school. She has worked with a tutorial center that teaches young children art in their living estate. Lauren really enjoys the company of children and having a great time with them. With her love for art, she is a creative and a very 'hands-on' person.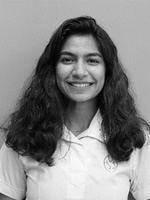 Reeshma Mohamed – Student Leader
Reeshma is in her final year in Marymount Secondary School. She has lived in Hong Kong her whole life and developed a passion for the performing arts. Watching several dramas and taking part in some has greatly peaked her interest. Her experience in leading school clubs not only taught her leadership skills but taught her the bliss of teaching children. She looks forward to learning and growing with Faust whilst appreciating the beauty of the performing arts.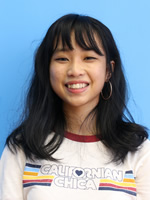 Faith Ma – Student Leader
Faith, born and raised in Hong Kong is a drama and dance enthusiast. Loving everything about drama and dance ever since the age of 2, she is now currently studying at King George V School. Finished IGCSE drama and is currently doing BTEC drama, she has performed in many dances and theatre shows as a performer and as a backstage worker. Faith hopes to be able to share her love for performing arts with the children at Faust.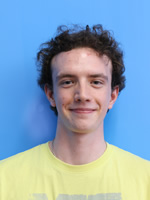 Marc Rooney – Student Leader
Marc has just graduated from South Island School, having done IB. He is planning on taking a gap year and is intending to spend much of it working with Faust. Marc has only been in Faust's Stage Group for a year, but is nevertheless extremely grateful for all of the things he has learned both about Drama and Performing Arts, as well as about himself. He is very excited to be working with Faust over his gap year, as he ponders about what he will do next at University. Marc is very keen to pick up new and transferable skills through his experiences with Faust and assist in passing those on to children in Hong Kong and beyond.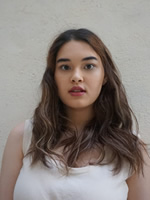 Leanne Jackson – Student Leader
Leanne is a high school student studying at Shatin College. She has participated in all sorts of productions – from contemporary musicals like Hairspray to classic dramas like Shakespeare's Much Ado About Nothing – throughout her life and is passionate about spreading love for the arts. She grew up in a family with a lot of kids and considers herself very fluent in the language of the children. She loves hearing how young minds are able to reinterpret stories and make them uniquely theirs. As someone deeply involved in the performing arts, she is willing to play along and just have fun.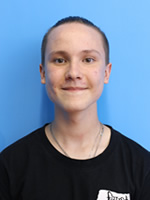 Leandre Lichtenstein – Student Leader
Léandre is 17 years old and a year 13 student at the French International School. He has been with Faust since a young age, participating in numerous Faust Festival plays and later joining other Faust productions. It has always been delightful to attend stage group whose last three plays have shaped a conscious sprouting. He is thankful for being able to teach and learn alongside an amazing set of teachers. Apart from theater Léandre is vastly interested in arts and literature. Through teaching he is learning fresh set of skills that he intends to maintain and develop. Drama has been an integral part of his learning and growing. He has always felt welcome at Faust and he hopes, in his final year, to be able to pass on what he has learnt to younger generations.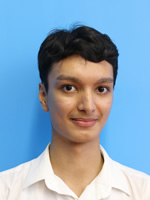 Nazir Khawaja – Student Leader
Nazir is at his final year at South Tuen Mun Government Secondary School. He has been involved in numerous drama productions in his school and says he enjoys acting with all his heart. Actually, he used to be a very shy person and is comfortable being behind the drapes. After starring in multiple plays, he claims that acting is now natural to him. Therefore, he encourages anyone and everyone to start acting since it is a confidence-booster. Most importantly, he is looking forward for a wonderful time at Faust and hopes to share his burning passion of acting to the children.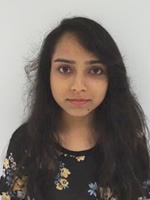 Isabella Bhavani – Student Leader
Isabella, born and raised in Hong Kong, is a language enthusiast in her second year of English studies. She is passionate in helping young students discover themselves and grow to their full potentials through Art. As a part of her high school's student union, she was given the opportunity to assist in holding events such as talent contests, which allowed students to showcase themselves from various acts, ranging from musical performances, to drama. She had also volunteered as an English tutor for children, and enjoyed every moment spent with her students. Isabella hopes to continue sharing her love of learning at Faust!