Programmes

Faust's Personalised Storybook Service




For families whose children are already busy during the summer and would like a unique, personalised creative gift for your child and family with almost no effort, we are offering our Personalised Gift Book services – this is perfect gift for your child on all occasions!





WHAT IS A PERSONALISED STORYBOOK?

Imagine a simple yet unique storybook that told the story of your child and family with original illustrations! You fill out details you want to include in the storybook and we create the storybook with your child's own unique adventure for you! Each illustration is unique and is not based on a template. The book will be a hardback and is measured at 18.5cm (w) x 18.5cm (l), with 14 sheets each book. All illustrations are original black and white with handwriting



Just wanted to say thank you so much for the amazing storybook you made for my kids! It's literally a dream come true for them to be in a story with their favorite characters. I have to say it is by far the best gift we have ever received. I am awed by your talent and creativity. - Faust Parent





HOW DOES THIS SERVICE WORK?

To sign up for a Personalised Storybook for your child, please complete this online registration form.

Once we have received your registration, our team will contact you directly with questions and photo references of your child to help us create the book (e.g. What is your child's favourite cartoon, film, tv or book?; What is your child's favourite thing to say?)

Once we have received your email response, it will take 3 to 4 weeks for the completion of the book. Once the book is completed, we will mail the physical book to you at your specified address. A scanned digital copy will also be sent to you. Please note that once the book has been completed, we are unable to make any changes/edits to the book.



Click here to register for your
Personalised Storybook!



STORYBOOK EXAMPLES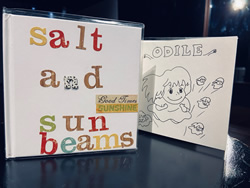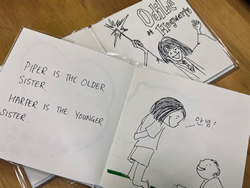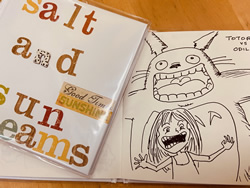 TESTIMONIALS

"A one of a kind keepsake that we will treasure for the rest of our lives. It has captured our fondest memories in a format that's entertaining and hard to forget!"

"Our kids were not only delighted to see that saving silly old mum and dad were up to them but were floored by the inclusion of personal touches such as their favourite stuffed animals and a nod to an obsession with Harry Potter. This book made our kids feel seen and heard and immortalised as their younger selves and has been cherished as a beloved family keepsake."

A huge thank you to you and the Faust team for all the effort and creativity put into producing such a wonderful keepsake!

She loves it a lot and was amazed why the story book includes all of her favourite things! Thank you very much for this lovely personalized gift!



Click here to register for your
Personalised Storybook!



NEED HELP?

If you have any questions about our services, please contact us at Info@FaustWorld.com or call us at 2547 9114.