About the Show
The young human child Mowgli yearns to find his place within the longstanding community of jungle animals. In this fast paced rhythmic adaptation of the timeless classic The Jungle Book, Mowgli learns to abide by the ways of jungle law with guidance from his friends Baloo and Bagheera and stand up to the fierce Shere Khan. Faust International Youth Theatre welcomes you to join us on this wild theatrical adventure about friendship and bravery.
Performance Times:
Thursday December 1st (10.00am and 7:30pm)
Friday December 2nd (10.00am and 7.30pm)
Saturday December 3rd (2:30pm and 7.30pm)
*Tickets available now on
http://www.hkticketing.com/events/WCTHEJU1216
now! Quote 'JB2016' for 10% off tickets!
For school bookings, please download this form and email it to
jungle@faustworld.com
.
School Booking Form
The Jungle Book Promo Photoshoot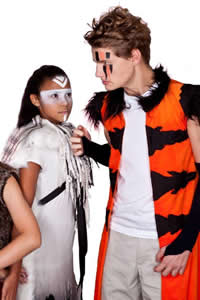 An Interview with The Jungle Book Director, Sarah Dyson
This upcoming spectacle, The Jungle Book is certain to take your on a wild, theatrical adventure!
Click here
to read a recent interview with Sarah Dyson, the Director of The Jungle Book. Sarah talks about what inspired her to choose this production and tells us more about how the process has been so far!
Ignite your imagination! Colour in the beautiful jungle and show us what Mowgli is looking at – get wildly creative! Share your picture on
www.facebook.com/FaustHongKong
or email it to
Evelyn.Phoa@FaustWorld.com
by November 2nd for your chance to win two sets of family tickets to our Faust's The Jungle Book, 2016. Each set includes tickets for two adults and two children! Winners will be announced by November 7th. Good luck and have fun!